Tools for Parents
YPN offers tools via curriculums and additional parent groups and trainings that expand on the support given through core YPN programming. The information provided help to educate, improve behaviors & relationships between parents, children and community. Initiatives offer solutions to managing stress & conflicts while providing opportunities to connect with additional resources.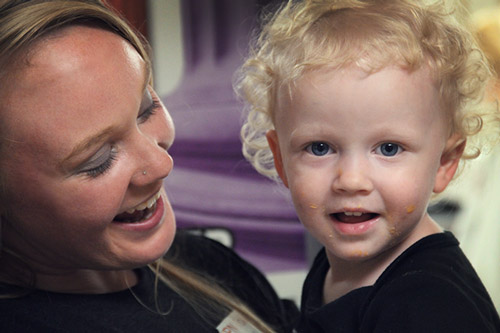 Focused Programming
24/7 Dads
The "24/7" commitment that fatherhood requires can be overwhelming, and YPN has a unique program to provide the support that every dad needs. This evidence-based program focuses on enhancing fathers' attitudes, knowledge, and skills — and is designed to equip fathers with the self-awareness, compassion, and sense of responsibility that every good parent needs.
Understanding Dad (For Moms)
In a strained co-parent relationship, a mother's gatekeeping behavior can often prevent or reduce fathers' access to their kids, when the father's involvement would actually be beneficial to the children. The Understanding Dad program helps mothers better understand the importance of involving dad in their children's lives, and how to better communicate with the father(s).
Parent Café
Formal and informal supports for families directly impact the success and future of that family. The YPN Parent Café series engages parents in meaningful conversations about what matters most – their family and how to strengthen that family by building protective factors, and promotes deep individual self-reflection and peer-to-peer learning. Parent Cafés are based on the principles of adult learning and family support and are a gateway to providing parent leadership opportunities.
Love and Logic
An authentic, loving connection between parents and their children is built on trust and understanding — though at times that can feel like a challenge! Whether embarking for the first time with a new baby or navigating the turbulent teens, the Love & Logic approach provides a variety of simple and effective strategies for parenting children from birth to adulthood. YPN helps families utilize the powerful tools and techniques of Love & Logic to create loving solutions while crafting caring and respectful relationships.
Ready to join us?
For more information about 24/7 Dads, Parent Cafe and Love & Logic, please contact Meridith Myers
Email Meridith or call 319.364.8909
For more information about Understanding Dads (for Moms), please contact Taylor Mather
Email Taylor or call 319.364.8909