Give Today
Raising a family today is difficult even in the best circumstances. Imagine if you didn't have the basic resources or support to meet your child's day-to-day needs. Many parents aren't prepared for the challenges of raising a family and need assistance to stay on the right track. Despite the challenges, YPN families are full of hope and are determined to create a promising future for their children. Your financial support powers the programs that help make their dreams a reality.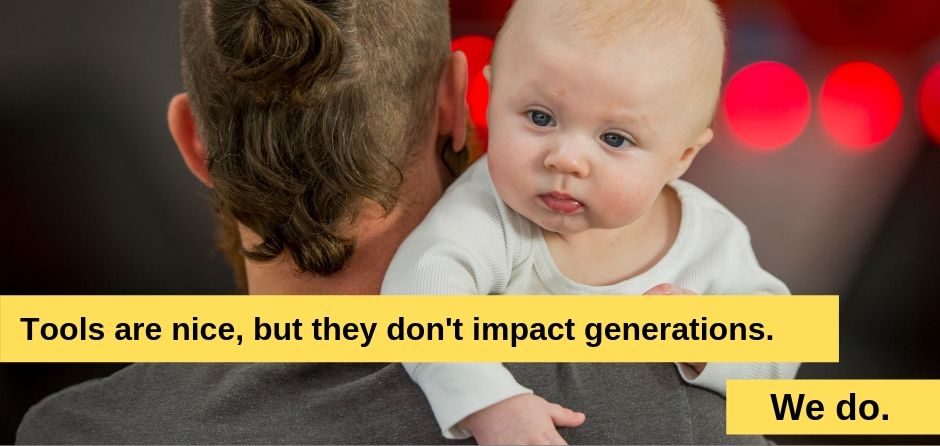 Celebrate Father's Day in a unique way by making a donation in his honor, or in honor of a mentor, coach or father figure in your life. We all need them, and all dads need the tools and support to be the best they can be. When submitting your donation below, simply add your honoree's name, address and email to the memo so we can send him special acknowledgement. Your gift gives YPN families access to parenting support, peer groups, education, and access to the YPN We Care Shop. YPN programming has empowered thousands of local families since 1985, and continues to impact generations by helping parents be the best they can be!
All donors and recipients will receive an acknowledgement by mail. To receive the special Father's Day email on Sunday, June 16, please submit your donation no later than 12pm Saturday, June 15.
Give by Mail
Please send your mail-in contributions to the address below.
YPN
420 6th Street SE #260
Cedar Rapids, Iowa 52401
Give by Phone
To give by phone or to learn more about long term giving please call Tisha Ritter, Director of Development at 319.364.8909 ext.404
CHANGE A LIFE TODAY
Many parents aren't prepared for the challenges of raising a family. Your support powers the programs that offer them hope.