The We Care Shop
Due to the COVID-19 situation, most of our staff are still working remotely. The YPN office is staffed from 8am-4pm, please buzz or call 319-364-8909 if you have questions. To schedule an appointment for shopping please contact your program staff to arrange a 30-minute time slot.
We continue to offer drive-up service for diapers, wipes & formula to all members in the community. Hours for this are:
Monday: 1-5pm                Thursday: 2:30-5:30pm
Donations can now be dropped off again via drive-up times, by placing items in trunk and staff will remove. If you plan to come outside of those hours, please call our office at least 30-minutes prior to arrival so staff can meet you at the side alley door. Thank you for your patience and cooperation during this time. 
Looking for a place to take your gently used or new baby items and help make a difference in a family's life? The YPN We Care Shop is an incentive based shop where families involved with YPN can purchase items with points earned through participating in programs.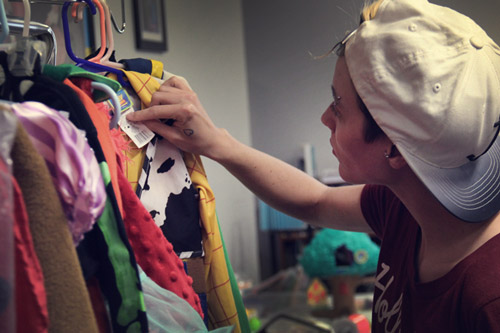 This incentive project allows families to earn points in a variety of ways; attending group meetings, going to prenatal visits, receiving their high school diploma or GED, getting their child immunized on schedule, accessing counseling, and many other healthy behavior choices for themselves and their families. The points are then taken to the YPN We Care Shop and used to purchase much needed items for their families.
Why support the YPN We Care Shop?
Because of YOU, YPN is able to provide basic needs items to all of our families and their very young children, in turn taking away the worry and concern of providing for their young child.
Every donation counts
Because the majority of the items on the shelves in the YPN We Care Shop come from generous individuals within our community, YPN has the freedom to focus on what matters most – empowering our participants to be the best parents they can be.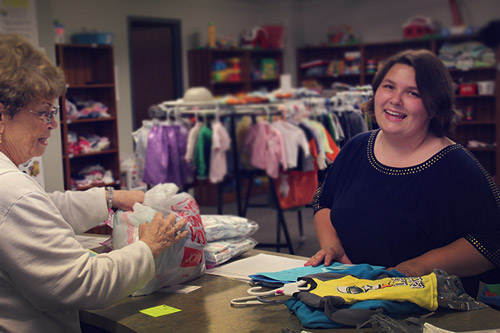 How to donate
Donors can drop off items at the YPN We Care Shop at 420 6th Street SE, Suite #180 (in the Sister Mary Lawrence Community Center) in Cedar Rapids, IA.  Standard donation hours are Monday-Thursday 8am – 4pm and Fridays from 8am – Noon. Each donor will receive a receipt as a record for their taxes.
Common needs for the families we serve include
Children's clothing – newborn to size 5

Children's books and toys
Items we are unable to accept:
Take a tour of the We Care Shop
CHANGE A LIFE TODAY
Many parents aren't prepared for the challenges of raising a family. Your support powers the programs that offer them hope.