Lunch and Literacy
For many children, the summer months are a time of fun and exploration, but it is often a time that youth fall behind on reading development. YPN's Lunch & Literacy program serves kids who are enrolled in summer programming by matching them with a community volunteer to practice reading skills during lunch hours throughout the summer.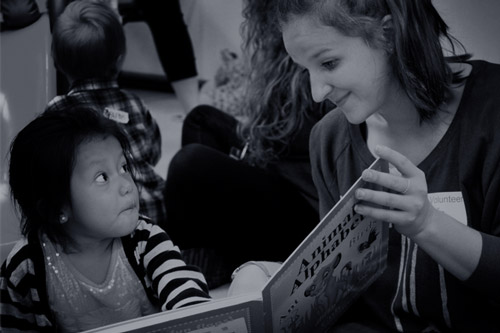 Volunteers go through a training process that allows them to engage with youth and build upon beginning literacy skills such as print knowledge, vocabulary, phonological awareness, and narrative. Lunch & Literacy also focuses on the continued development of advanced skills, such as dialogic reading, reasoning and deduction, and fluency. Through mentorship and skill development, children are able to experience academic achievement, all while facing many barriers to success.
Want more information on Lunch & Literacy?
CHANGE A LIFE TODAY
Many parents aren't prepared for the challenges of raising a family. Your support powers the programs that offer them hope.