JOB TITLE: Program Specialist                 
JOB DESCRIPTION: Provide day-to-day programming for parents and their children. Programming includes groups and/or home visits as appropriate or required.
REPORTS TO: Program Manager
ESSENTIAL DUTIES AND RESPONSIBILITIES:
Program Coordination
Identifies community resources for prenatal and parenting program participants and establishes relationships with such resources
Develops and nurtures key partnerships to promote and evolve the YPN prenatal and parenting programs
Assists in securing funding for continued support of the prenatal and parenting programs
Assists in data collection and reporting outcomes/successes to funders and/or key program partnerships
Provides staff support and/or trainings as appropriate to enhance prenatal and parenting program services
Assists in the enrollment process of participants into the appropriate prenatal and parenting services
Group Support
Works as a team member in the coordination and management of group operation including child care, transportation, food, activities and curriculum for each group
Comes prepared to team meetings, group work sessions, and individual meetings to share information on curriculum, needs, participant successes and barriers, etc.
Plan and provide specialty group experiences for families as appropriate and needed
Identifies community referral sources for program participants and establishes relationships with such resources
Contacts referrals in a timely manner so as to engage in programming services
Completes participant intakes in a timely manner
Monitors participant attendance and problem solves any barriers to attendance and any other life issue that may arise with participants and records in database appropriately
Updates program information with referring agencies and networks with community professionals and resource providers
Assists in recruiting, training and supporting volunteer group facilitators and child care providers for parenting group activities
Completes program evaluations and participant assessments as required and in a timely fashion
Provides comprehensive care coordination to participants and track data in Signify Health
In-home Support
Delivers parent materials and resources in the home setting as appropriate/needed
Observes, teaches, and models appropriate parent skill development/interaction
Provides a safe learning environment for the parent and child
Outreach Offerings
Communicate with community resource spaces (Public Libraries, Community Centers, etc.) to schedule sessions and assist with participant recruitment
Lead identified curriculum as needed
Train facilitators and volunteers as applicable
Prepare materials for each lesson
Track participant attendance, rewards, and outcomes
Collect quotes, pictures, surveys, and all other required documents; enter in database or identified tracking mechanism
Work as a team to plan and implement all aspects of grant requirements
Documentation
Follows or exceeds agency standards for documentation completion with files being kept in the double locked Admin office
Completes accurate and timely documentation of all service activities
Maintains current database participant information as required
Provides professional written and verbal communications including prompt response to emails, texts, phone calls, calendar requests, and calendar sharing
Responsible Work Performance Expectations
Practices preventative, safe work habits
Observes all laws, safety mandates, agency expectations, and regulations
Reports all injuries and incidents per agency & program protocol
Provides timely employment paperwork
Participates in required trainings as scheduled and Broadway Maybies fundraiser
Support Agency/Program Mission & Values
Interacts with youth & families in a respectful, strength-based manner
Embraces a deep appreciation for diversity, equity, and inclusion
Provides services to families in a culturally competent manner
Proactively contributes to the professional development of self & team
Follows and models the Code of Conduct and Ethical Standards as outlined in the YPN Agency Handbook
All other duties as assigned by agency needs
QUALIFICATION/REQUIREMENTS: Human service or related degree preferred plus 2 years of experience working with families; basic computer skills, data entry, people skills, lifting & hauling necessary items to and from group site, able to work normal business hours with some flexibility – Thursday evenings required – and other evenings and weekends possible.
FULL TIME, NON-EXEMPT STATUS.
If interested in applying for this position please email your resume to Meridith Myers.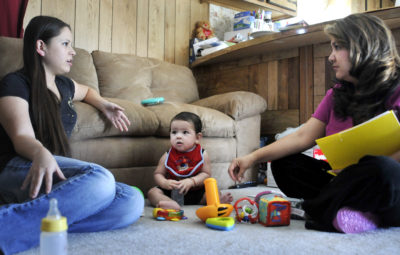 Ready to join us?
For more information about careers with YPN, please contact Tisha Ritter.
Email Tisha to apply with your resume or call 319.364.8909
CHANGE A LIFE TODAY
Many parents aren't prepared for the challenges of raising a family. Your support powers the programs that offer them hope.