Sponsor Broadway Maybies 2021
Join us as we celebrate the 31st year of Broadway Maybies, YPN's unique variety show and fundraiser! This will be our first-ever virtual event but sponsors can still choose from several levels each with a variety of benefits and recognition.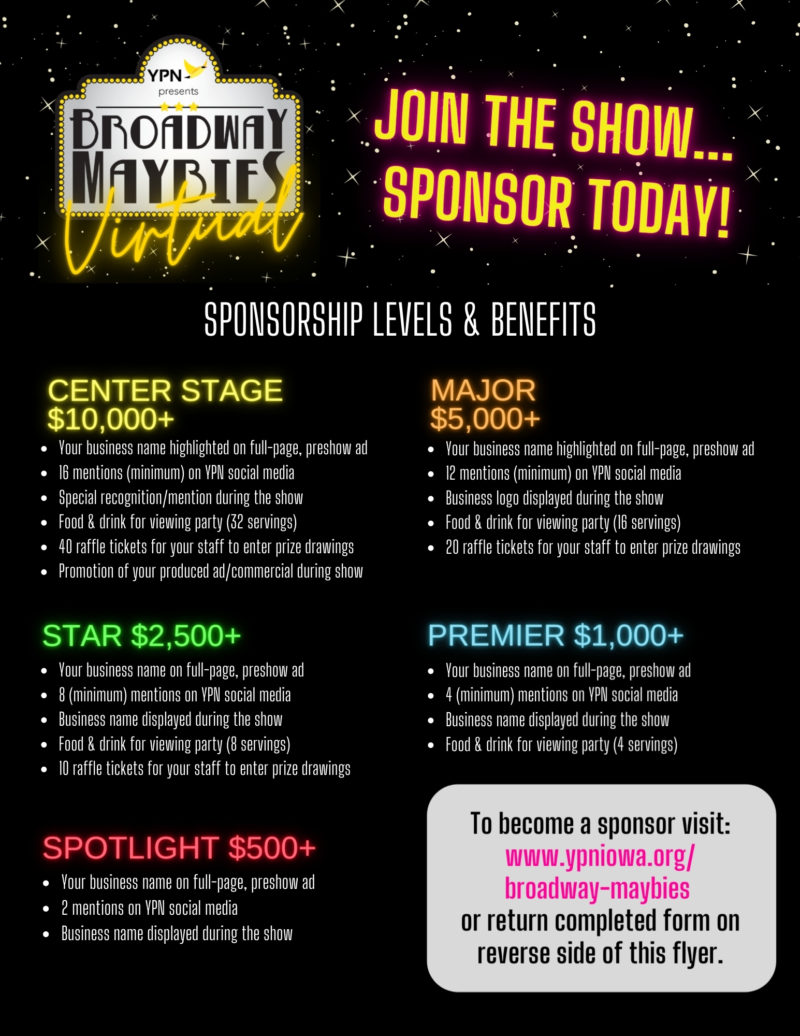 Submit your sponsorship interest by filling out the electronic form below, or contact Tisha Ritter, Director of Development, via email or at 319-364-8909
CHANGE A LIFE TODAY
Many parents aren't prepared for the challenges of raising a family. Your support powers the programs that offer them hope.